Social Skills (Youth Age Group)
ICAN-B is well known for its fun and interactive social skills program. The program focuses on teaching essential social skills that every member need, but at ICAN-B, the focus is to add fun activities to motivate and facilitate the learning process. Through the use of soccer, yoga, basketball, arts, music, and other interactive events and activities, ICAN-B works on increasing social skills for all members who participate in this program.
Assessment of Social Skills
ICAN-B's clinical team designs social skill programs based on results attained through ABLL-S and VB-Mapp. These results allow for the clinical team to objectively identify the learner's needs in social skills.
Structure
| Group | Individual |
| --- | --- |
| Practice social skill goals with peers | Practice social skill goals with peers |
| Turn Taking | Home programs with other children |
| Sharing | Introduction to parallel play |
| Transition | Introduction to basic social play |
Generalization of Skills
1

People: ICAN-B learners practice acquired skills with other Behavior Technicians and peers.

2

Setting: ICAN-B learners practice acquired skills in a different setting from where the skill was originally acquired.

3

Time: ICAN-B learners practice acquired skills during times that are outside of the typical ABA sessions.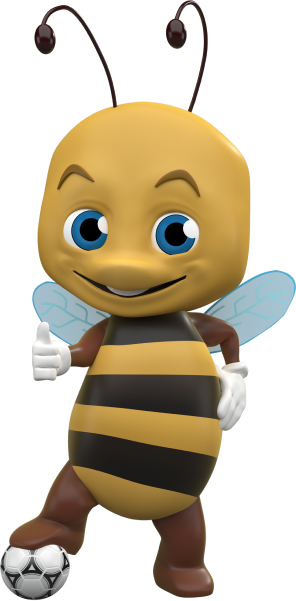 Meeting Ziggy the Bee
At our social skills event, our ICAN-B friends have an opportunity to sing, dance, and learn with our mascot Ziggy the Bee!
Art Projects
During specific seasons of the year, the clinical team provides opportunities for ICAN-B friends to work together on projects.
Sports Activities
During the Spring and Summer season, ICAN-B has soccer camps. These camps provide opportunities for learners to interact with peers, while practicing a fun sport like soccer!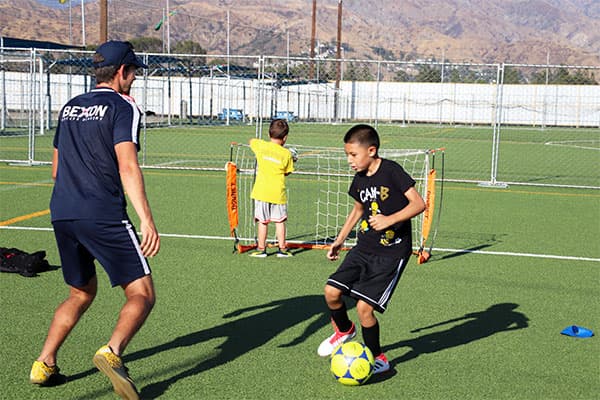 Yoga Activities
During ICAN-B social skill sessions, the team also includes opportunities for learners to have some relax time and to learn breathing techniques during yoga sessions.